How To Choose The Best Keywords For Your Digital Campaigns?
15 Feb, 2020 | Digital Marketing Strategies | Reading Time: 10 mins
We've talked about how to count the Maximum CPC of an advertising campaign in our previous article: How much should you budget for digital advertising . Then, let's start doing keyword research by using Google ads!
Note: before using the keyword tool, you must have a website to set up an ad campaign that is not running and tie up with credit card before operating.
Google Keyword Planner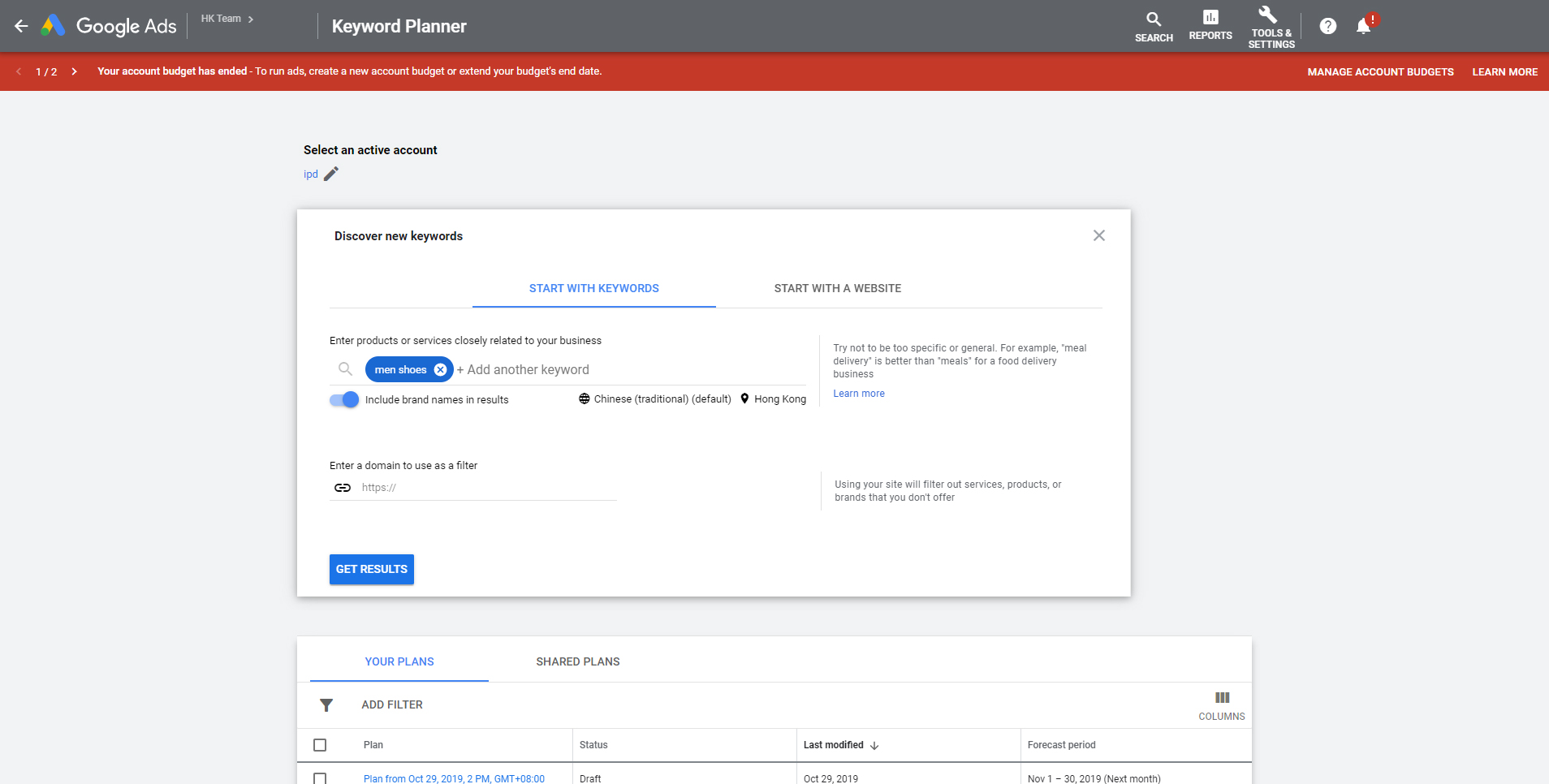 Interface of Google Keyword Planner
Google Keyword Planner provides you with a list of proper advertising keywords. You can also enter the additional keywords in the existing advertising campaigns, so as to estimate the performance and bidding strategy.
By putting yourself in the consumers' shoes, you can search through Google Ads for keywords, phrases, websites or categories. For example, if you want to buy facial masks, how do you find information on Google? Just type in what you think. You can even choose specific targets such as country, language, excluded keywords, set date range, and even customize more searching criteria.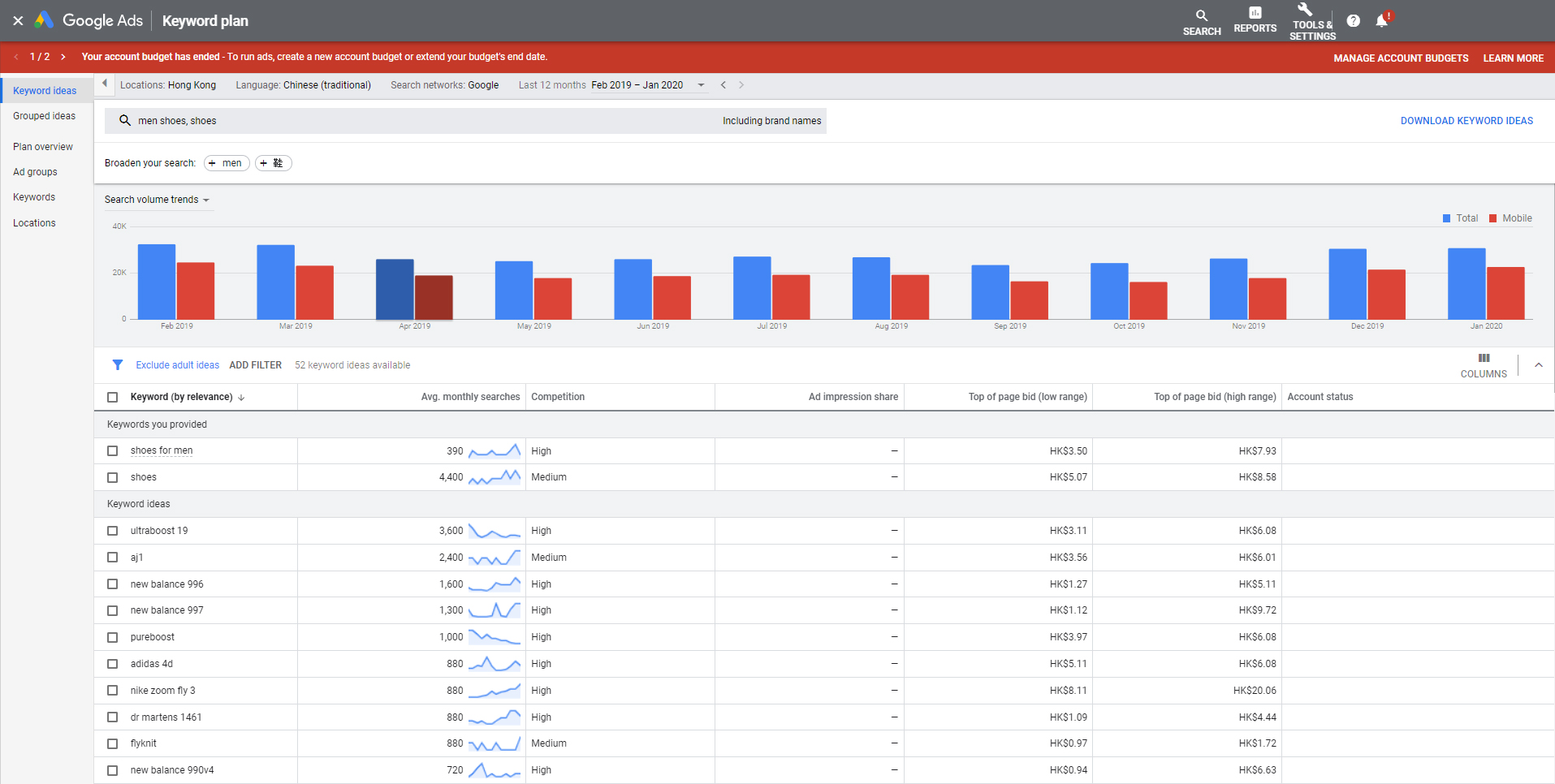 Estimation of search volume and CPC for selected keywords
Above shows the suggestions provided by Google Keyword Planner after you entered the term 'men shoes". In terms of advertising performance, the average search volume for these keywords range from 1,000 to 4,400 per month, while the suggested top page bid ranges from $0.73 - $17.82. Therefore, although campaigns or keywords with low search volume and high bid are relatively accurate, you may consider adjusting your content.
In addition, as you can see from this search result, "shoes" is a highly competitive keyword with high suggested bid. With a limited advertising budget, you may not want to spend money on it. Long-tail keywords might be a solution for you.
We categorized keywords with 3 or more phrases as long-tail keywords. They are longer and more specific in meaning when compared to general keywords. Customers who use long-tail keywords to search on the net are deemed to be with higher potential for making a conversion/ purchase.