Crush Keyword Competition By Using The Right Tool
17 Feb, 2020 | Digital Marketing Strategies | Reading Time: 10 mins
Doing research about how your competitors conduct ad campaign is definitely helpful. Remember how Google keyword ads determine exposure to ads by calculating quality score? It gives you an idea of your odds against your competitors.
Enter your keyword at Spyfu.com, a paid software which database covers the United States and the UK, you can see the company's coverage of the keyword in the past three months and how many competitors are competing for it. Other relevant keywords are also provided for you, helping you know the opportunity and cost of buying them.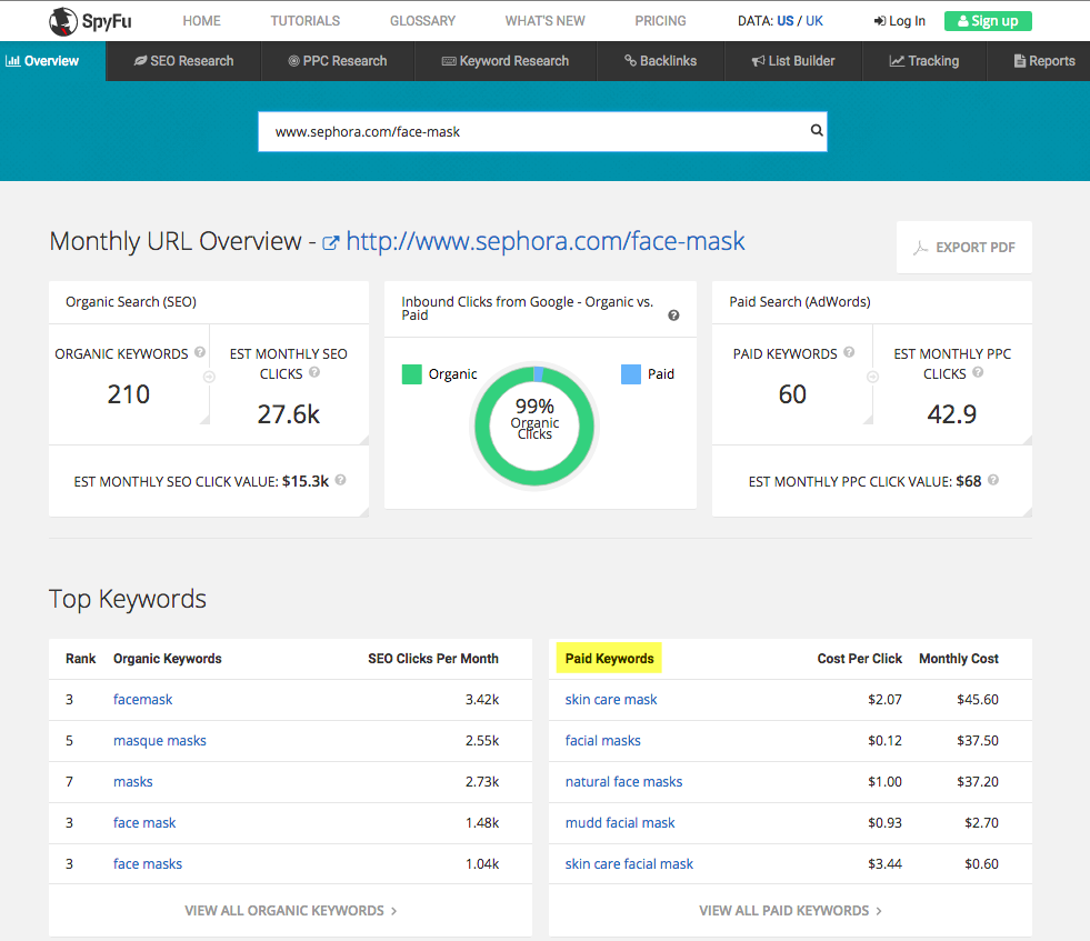 Overview of Sephora's face mask section
By searching the keyword 'USA facial mask', Sephora is displayed as one of the top search results on Spyfu. We can see the proportion Sephora invests in paid keyword ads, as well as the top paid and organic keywords with the highest search volume.
Besides, you could also know the ad copywriting and information of the most profitable paid keywords from your competitor by clicking on Ad History!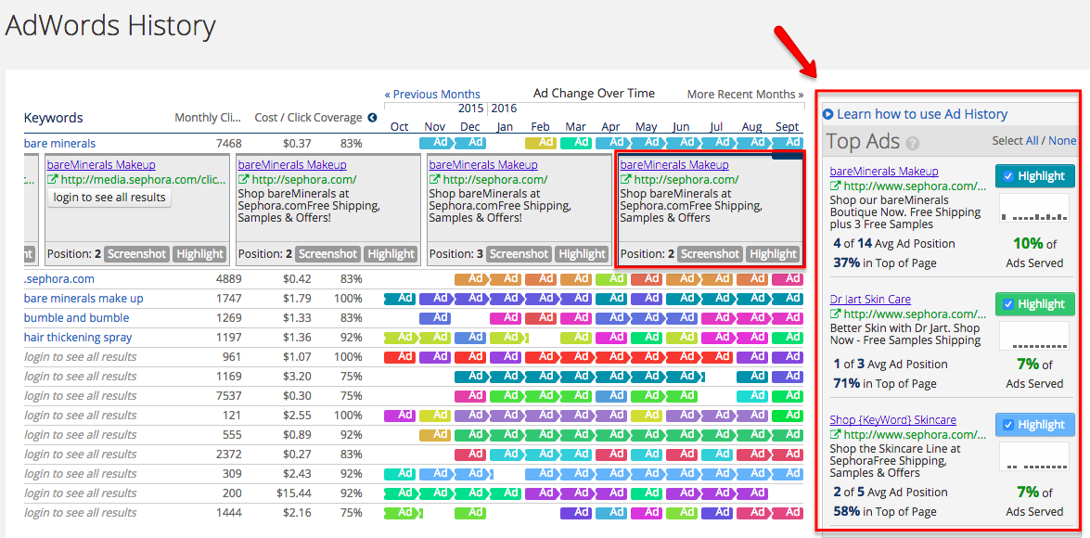 Overview of Sephora's ad copies
Sephora's top keyword performance