How To Set Up Google Ads Campaigns (Basic)
15 Feb, 2020 | Digital Marketing Strategies | Reading Time: 15 mins
After the advertising budget has been estimated, it is time to plan your advertising campaign. You should then start collecting customer information such as their geographical location, languages they speak, gender, age group etc.
With these basic information on hand, you can go ahead to set up your first Google Ads campaign.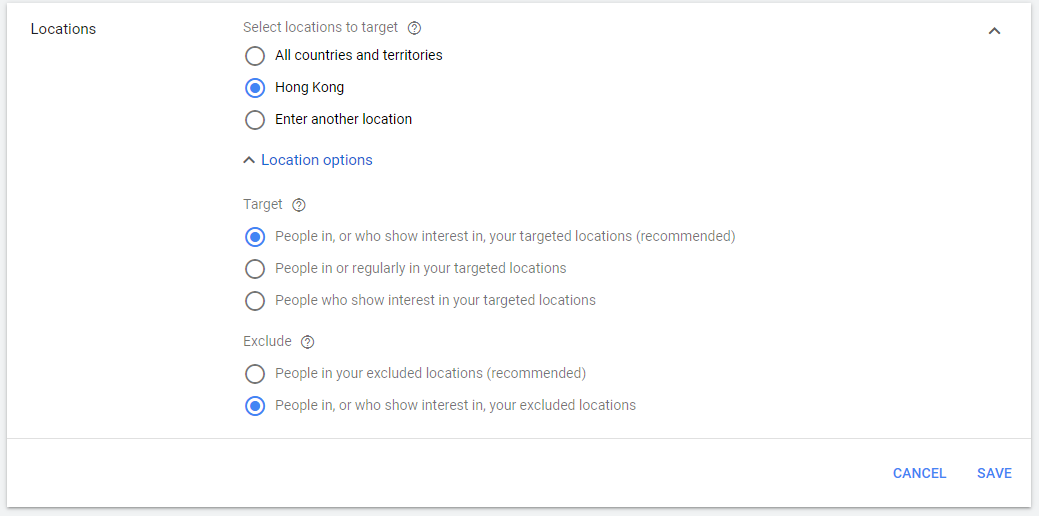 Location setting in Google Ads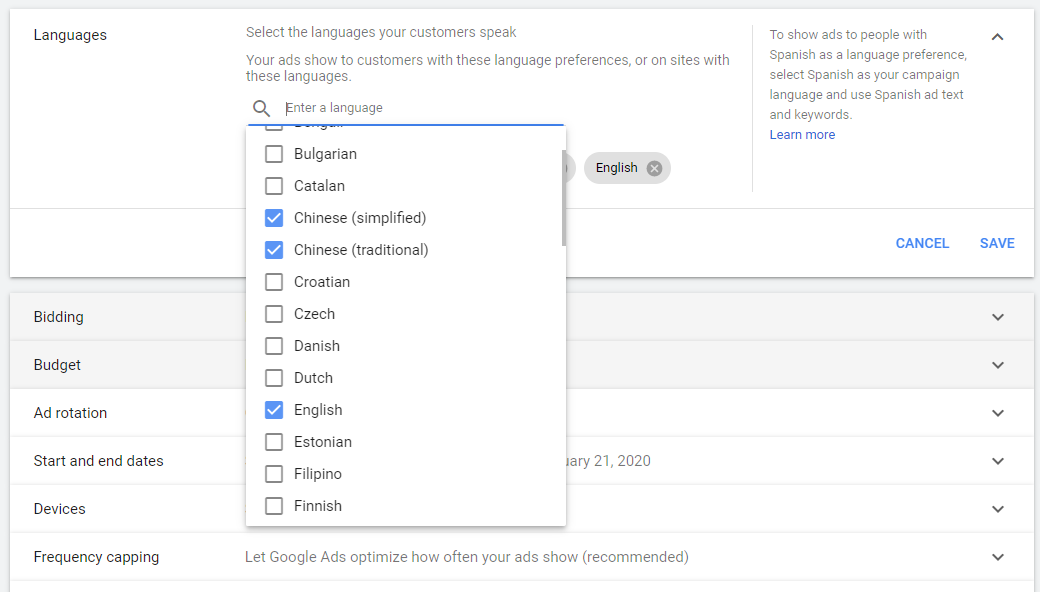 Language setting in Google Ads

Bidding method selection in Google Ads
For the bidding section, if you are a beginner, it is suggested to choose one of the automated bid strategies provided by Google. Choose the one which suits your campaign objective the most. For example, if you are looking for bringing more traffic to your newly built website, you should be considering "Maximize clicks", while you should choose "Maximize conversions", "Target CPA" or "Target ROAS" for campaigns aiming to achieve target number of leads, conversions or sales revenue, respectively.