Four Tips To Improve Your Landing Page Conversions
1 Mar, 2020 | Digital Marketing Strategies | Reading Time: 15 mins
Advertising is partly about paying for more traffic to your site, but your ultimate goal is to get people to buy your product or service. If your landing page is bad, no matter how many people the advertisement attracts, bounce rate is still high, meaning your ad is totally cash-burning.
So, before you start advertising, make sure you do everything you can to enhance conversion rate of your website in advance. For example, when you earn $12,000 by getting 1,000 visitors with 1% conversion with Google keyword ads, imagine what if the conversion rate was 2%.
Answer is easy – advertising budget and sales are enhanced! Good conversion rate is hugely affected by the quality of your landing page, and here are four key tips to stick in mind when creating one.
Simple design: reduce number of movies, animations and fancy designs on your login page, because they slow down page loading speed.
Concise, powerful and eye-catching titles: titles are what people notice at first sight, so be sure to try to catch attention of potential consumers.
Clear copywriting: avoid using homophonic words, puns or complicated words, which will hinder people from understanding the message you are delivering. Write your mind. Express your service and content as clear as possible.
Item labels (title columns), images, and visual elements: Don't overuse these elements and bear in mind that these are intended for readers to make clear of messages you are delivering instead of only attracting their attention.
Enough talking of theories, let's look into the page of Codecademy, a code-learning education company.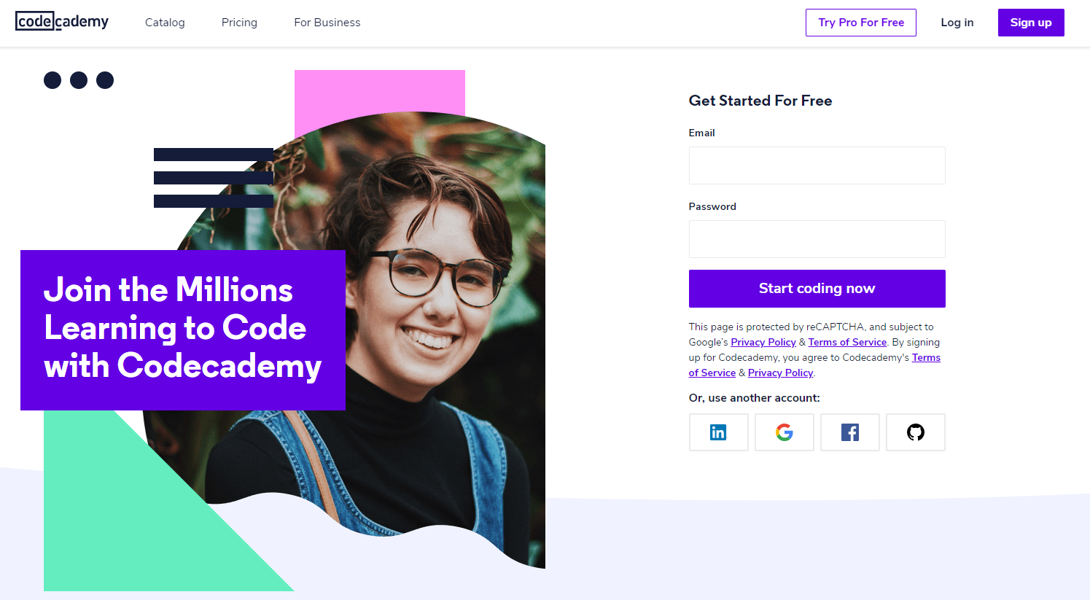 Codecademy's homepage design
Codecademy's landing page is simple and creative. The left section shows a message which persuades users to join Codecademy; a button at the top right corner saying "Try Pro for free" gives users motivations to try out Codecademy ; on the right, "Start coding now" button leads users to sign up with 3 steps. In addition, there are buttons for social sharing under the registration, so that potential consumers can easily share it to their community website page, building reputation for the brand initiatively.
Let's look at another example – Trello, a project management tool.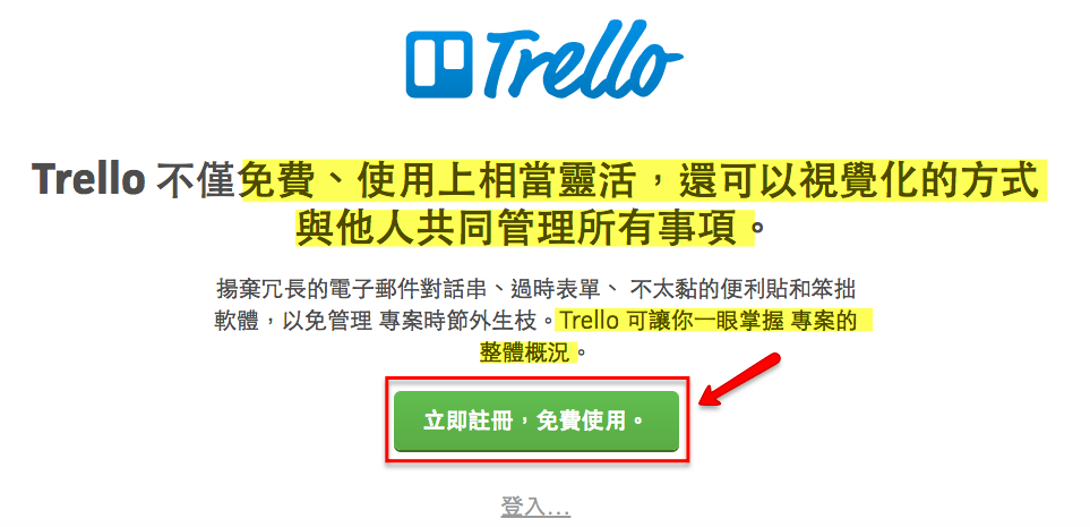 Trello's Chinese homepage design
Regardless the language, Trello's Chinese page presents its brand Logo in a centered style and call for action by clicking on the green button: apply now, use for free, which is loud and clear. However, the title can indeed be shorter by placing "Shared management and detailed information" in the subtitle instead.
Landing page is like the engine of a car, driving performance significantly if it's polished while hugely hindering functions when it's poor in quality. Don't ever neglect the importance of a good user interface and design of a landing page because it directly improves conversions.